Lockdown week 9. At this point I think we'll all forgive each other if certain elements of our previously immaculate personal care regimes have slipped, with human contact limited to a slew of video calls (and Zoom's "touch up" filter hides a multitude of imperfections). However, the Personal Care category has arguably undergone some of the most significant changes throughout the pandemic, with consumer needs and behaviors diverging, having implications on the trends that are likely to disrupt the category, at least in the short to medium term. It would be remiss to ignore some of the more well-publicised trends that have developed over the last couple of months as a result of COVID-19: the Stockpiling (+82% Year on Year) of toothpaste, soap, and surface cleaners out of fear shortages; a huge growth in demand for Antibacterial (+272% YoY), protecting, virus killing products; and the focus on our hands, both in keeping them clean, but also combatting the Dryness (+1,100% YoY) this treatment can result in. However, beyond these well covered topics, consumer conversation points to a range of additional behavioral shifts emerging across the personal care space. A major repercussion of the lockdown has been many key services being forced to close their doors, and this has also impacted the personal care industry, with spas, salons, and even dentists being forced to close their doors for all but emergency treatment. As a result, consumers have been looking to recreate their favorite treatments at home. Conversations around Nail Care (+642% YoY) and Pedicures (+717% YoY) have risen significantly, as have the likes of skincare Facemasks (+11,248% YoY), Sugar Scrubs (+271% YoY), and even Bubble Baths (+32% YoY), illustrating the consumer desire to recreate these pampering sessions in their own homes.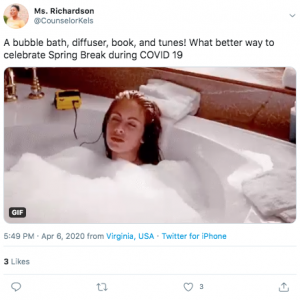 Often, consumers are looking to make their own homemade products as part of these procedures, showing how the DIY trend has not just been reserved for cooking and baking. Key within these recipes and the products consumers are choosing are functional 'hero' ingredients.  The likes of Himalayan Salt (+1,040% YoY), Witch Hazel (+270% YoY), Black Pepper (+210% YoY), Turmeric (+289% YoY), and Aloe Vera (+29% YoY), have all seen strong growth in the personal care space, due to their link with sought out properties such as being antibacterial, anti-inflammatory, and remineralising.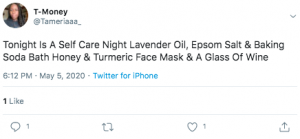 However, it is these ingredients' functionality, not their naturalness that is being sought out.  The trend around 'Naturals' (-24% YoY), which had such significant momentum behind it just a few months ago, has now taken a back seat to the efficacy of products. This is echoed in the fact that the likes of Colloidal Silver (+750% YoY), Iodine (+205% YoY), Isopropyl alcohol (+12,868% YoY), and Hydrogen Peroxide (+116% YoY), all perceived as being more 'chemical', are also on the rise. Declines for themes like 'Chemical Free' (-53% YoY), 'GMO-Free' (-77% YoY), and 'Cruelty-Free' (-59% YoY) don't reflect the death of these trends, but rather that they have been relegated in priority given current conditions.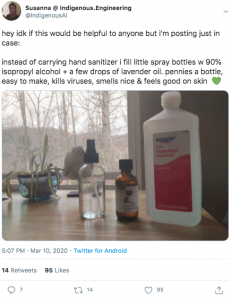 One personal care sub-category that has not fared well during the pandemic has been Haircare (-44% YoY).  It would seem that with an inability to get a haircut or blowout, many of us have given up on taming our manes or have simply decided to shave it all off.  As a result, mentions of Shampoo (-21% YoY), Conditioner (-12% YoY), and benefits such as 'Anti-dandruff' (-24% YoY) have all seen significant declines.  One wouldn't bet against a quick resurgence in this area though once we all re-emerge. These are just a few of a variety of trends impacting the personal care category in light of COVID-19, and undoubtedly more will emerge, both in the remainder of lockdown, and once we are let out. To learn more about Black Swan's insights, get in touch
here
. About the data: The insights are derived from our most recent COVID-19 
Beacon Reports
 which are designed to understand category-specific shifts in consumer attitude using
data from
millions of online conversations sourced from Twitter, Blogs, Forums, Review Sites and News publications up to and including
26th April
2020.