A panel discussion with Reckitt Benckiser and Black Swan Data.
In our latest webinar, we set out to debunk the 'new normal'. Five weeks into lockdown, we wanted to explore what has really changed? How much have we moved on, not from pre-Covid-19, which seems like another world (remember how we used to meet in person back then?) but from lockdown week two? And what will be the changes that stick? It's hard to make predictions in times of rapid change, but our speakers gave us some great steers as to how to cut through the noise and start to understand the trends that may have traction in the future. "
Our trackers show that almost 90% of consumers around the world are washing their hands significantly more than before. If some of this behaviour stays, it would be a very good thing for hygiene practices.
" Elaine Rodrigo, Chief Insights and Analytics Officer, Reckitt Benckiser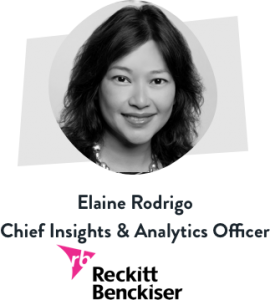 We heard first from Ben Smith, one of our Senior Insights Managers, who talked us through the top level cultural trends from our
Pulse reports
, with an emphasis on differences between the UK and the US. In the UK, the conversation has moved on from the economic worries that characterised the early weeks of lockdown – this is likely due to the financial measures put in place by government. Instead, we Brits are keeping calm and carrying on; the focus is now on staying well, taking care of ourselves and the vulnerable in our society, and showing our appreciation for keyworkers such as the NHS, postal workers, and even politicians. There's a sense that we are settling into the lockdown and looking for positives and new opportunities, as well as ways to create some semblance of normal life. Trending topics include exercise, self-tanning products, healthier brains, and about a zillion recipes for banana bread. In the US, it's a much more divided picture. On one side there are the consumers who are hugely worried about the efficacy of the stimulus package, and about how the infrastructure will cope. These worries aren't confined to just the healthcare system but extend more broadly to areas such as food supply and the postal service. On the other side of the conversation, there are those who think that government restrictions are infringing on their civil liberties, and see themselves almost as freedom fighters. Despite these differences, the overarching trends in both markets are around health, family and staying safe, and the question that Ben posed is 'How do brands respond to this?' It's important for brands to position around efficacy and action, but to do so by going back to the truth of the brand – giving the consumer genuine reasons to believe. We're seeing authenticity and purpose as more important than ever – and both were already huge before Covid-19. It's not enough to tell consumers that you care; you need to show them what you are doing to care for them. For example, in the UK, Tesco has put up mini stores next to pop up health centres, and that has really resonated with the public. Car manufacturers telling consumers 'we are here for you' in advertising? That's gone down less well.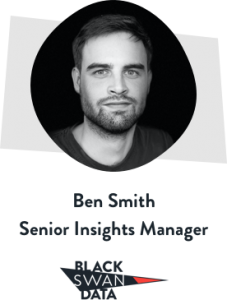 Next, we heard from Hattie Martin, Client Strategy Director at Black Swan, who gave us a deep dive into the skincare category, based on our latest Beacon report. Hattie got us questioning 'how do brands position themselves to emphasise the attributes that consumers care about right now, whilst not abandoning the innovations or long-term brand strategy they were previously pursuing? And how do we ensure we can judge when the tide will turn again?
"I've spent the last 2-3 years looking at wellness trends and how things have been moving towards natural. At the moment, most of the conversations are about hygiene. We used to say 'wellness is the new health' but for now at least, hygiene has become the new health."
Elaine Rodrigo The three trends that Hattie discussed were:
Hand care IS skincare: We tend to think that skincare is all about the face, but hands bear the brunt of increased hygiene efforts. The conversation around cleansing is focused on harsher ingredients such as alcohol (+9,237% YoY), sought after for disinfecting capabilities. This is part of a wider shift that we are seeing across a range of categories - a falling away of the trend towards more natural, gentle and sustainable products – although we expect this focus to return in the future. Hand care is also focused on moisturising, with uplifts in products that sooth and repair, such as hand creams (+211%).
Acne challenges: Stress and mental health have an impact on the skin; people are experiencing more breakouts and turning to elaborate skincare routines (+8,400%) – which are stress relievers in and of themselves – and to homemade face masks (the skincare kind) (+3,550%). People are also saying that the PPE kind of face masks can irritate and cause acne.
The digital complexion: Not only are we all spending more time indoors and on screens, but all of those Zoom calls mean our colleagues are seeing our faces in close up – and we want to look our best. We've seen some  concerns about blue light exposure (+17%), and a growing conversation about self-tanners (+14%).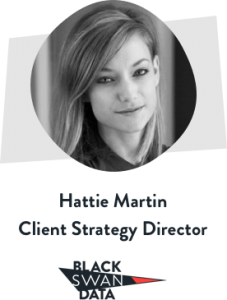 Following on from Hattie, we were pleased to welcome Elaine Rodrigo of
Reckitt Benckiser
. There may never be a better time to be working for a business that has such a clear view of its purpose and that operates across three such essential categories: Hygiene, Health and Nutrition. "
Reckitt Benckiser is in the business of protecting, healing and nurturing in the relentless pursuit of a cleaner, healthier world. Putting people first is the compass by which we steer our company.
" Elaine Rodrigo This purpose has come sharply into focus in recent weeks. We believe that companies acting according to their stated values will be a key differentiator, and those that don't, or just pay lip service, may not be here in a post-Covid-19 world. RB is a great example of a company that is acting in a way that is highly congruent with its stated purpose. Elaine told us that in RB, in order to always put consumers first, they have been listening and observing consumer behaviours across the globe since January. We are currently in the eye of the storm in the UK and US, so it was invaluable to have Elaine give us insight into the (ever changing) new normal from her perspective.
How consumers are behaving: An increase in personal hygiene and cleaning then, once the lockdown started, an emphasis on food and nutrition. RB has focused on doing their best by people and consumers, to provide access to the highest quality hygiene, wellness & nourishment during this unprecedented consumer demand.
How they buy: A huge increase in ecommerce. Elaine quoted research showing that a high proportion of new ecommerce shoppers say they will continue to shop online after the virus. Evidence suggests this behaviour will stick; in China, ecommerce grew and sustained post the SARs outbreak in 2003.
How they engage: More people are online and new platforms are becoming increasingly important. RB has engaged on platforms like TikTok to make a positive contribution. The Dettol #HandWashChallenge seeks to educate and spread good handwashing practice, and has more than 80 billion views to date (and counting!).
"We put people's lives and needs at the heart of our business.
We listen to consumers to better serve and enhance their lives."
Elaine Rodrigo This drive to truly listen and understand consumers in the current situation is having a direct effect on her role and how she gathers insights. Elaine says "
One of the key ways we put consumers first is by constantly listening to consumers through social data. Before, we would get a report once a week, but it is now once or even twice a day. So much of our insight comes directly from consumers this way. It is really important to listen on an ongoing basis, because the shape of the conversation changes hour by hour, day by day and week by week."
Elaine is using this time as an opportunity to ramp up digital transformation in the Insights team. Elaine explained that
"We're all working from home. We can't actually meet any consumers as we believe it is our responsibility to help flatten the curve. Yet it is even more critical to listen to consumers and speak with them. So what do we do?  This week within the insights community we've launched a programme to encourage and step change the adoption of digital tools that leverage technology & social data."
The insights from Ben, Hattie and Elaine have given us food for thought. In my role as Chief Insight and Innovation Officer at Black Swan Data, I have brands asking me every day about where they should be focusing right now, and what will be the trends that will stick in six months' time, in a year and further out. Rather than give an answer, I would encourage us all to think some more about the issues that our speakers have raised.
What is your brand's purpose? How is that purpose being realised?
How can you put customers first and listen to them, while in lockdown?
How will you stay true to your purpose, while trends change?
How do you stay on top of which trends will be truly disruptive, and which will fade away?
And what trends do you hope will remain, when we all go back to…. whatever the 'new normal' will really be?
If you have any questions about the new normal and how to navigate the storm, or any suggestions for topics you'd like us to cover in the future, please
get in touch
.