Supporting women earlier in their careers will fuel the pipeline for tomorrow. Discover Camilla Carson's practical tips to change the trajectory of your career, no matter the stage you're at.
'Do women really need their own day?' I won't be the only woman who rolls my eyes at this familiar statement in the next few days. I can hear Piers Morgan saying it now… Look around you in the office, co-working space or more importantly the boardroom and tell me if you still think we can spare a day to dwell on what more can be done. Re-affirming our commitment to a working culture where women can thrive, rather than simply survive.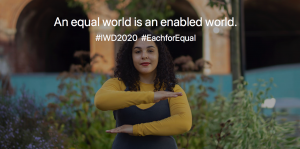 https://www.internationalwomensday.com
In many ways we can use IWD to dwell on the huge advances that women have made and my own career in finance and technology – two sectors known for their challenges in the diversity stakes – has been full of positive stories. Moments where male colleagues have championed my work and opened doors which I might once have had to quietly jimmy with a crowbar. It is crucial that we fling those doors wide open, rather than expecting women to battle their way to the top. IWD also allows us to reflect on the gaps which persistently hang around. The latest data is interesting if not comfortable reading. Last year McKinsey conducted their fifth investigation of 'Women and Work' in partnership with
LeanIn.org
 in the US. At Black Swan we believe that the truth is in the data so let's dive in.
Representation of women in C-Suite positions in the US grew by 24% in 2018-2019
BUT parity is a long way off – this only took us to 21% of C-Suite level positions being held by women
We're doing a little better in the UK. 32% of FTSE 350 board level positions are held by women https://30percentclub.org/
For every 100 men promoted to first level management, only 72 women were promoted and only 58 black women
1 million more women. Pipeline is key. If we addressed this disparity at the top of the funnel 1 million more women would be in positions with a route to serious advancement in the next 5 years in the US.
Although progress has been made at the top, the main barriers lie earlier in our careers. The research talks of a 'broken rung' where far less women are promoted to first level management positions. This effect then compounds as we move up the levels and results in the familiar excuse at VP level and above – 'No women apply when I advertise a senior position!'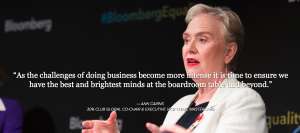 https://30percentclub.org
At Black Swan we feel an innate responsibility, as one of the UK's fastest growing SMEs to address this issue in our own backyard. 
Last week
we hosted our first Panel Discussion with WeWork / Reset
Ldn
on the topic '
Do it Like a Woman – Lessons From Women Who Lead'
, and this week we host another one 'Each for Equal' with participants from Black Swan offices around the world.
We also offer practical policies which give a helping hand along the way; including 4 months enhanced maternity leave and
proper
flexible working.  Something which helps me every day as a mother to a
four year old
who has a pathological aversion to putting her shoes on in the morning.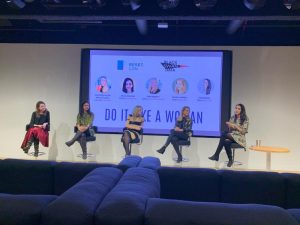 What more can be done earlier in the pipeline to ensure that women can ascend each rung of the ladder? This is the area where I'd like to be direct. There's no doubt that gender diversity is a prominent issue (87% of companies McKinsey surveyed listed is as a top priority) but when I was in my twenties I wanted real, measurable ways to build my skills and ensure success in the future. I often found impressive rhetoric but little action. So here are my top 3 initiatives which enable you to do just that – make real changes to your career which will impress employers and accelerate your career path. I'll start with the hallowed 30% Club where I had the privilege to sit on the Investor Committee in my first career and see, first-hand the impact they have made.
30% Club Cambridge Rising Women Leaders Programme Scholarship – Applications Close 3rd April 2020
https://30percentclub.org/initiatives/leadership-courses
2. Later in your career?
The Santander W50 International Women's Leadership Programme
– Applications close 20th April
https://www.santander.com/en/press-room/news/santander-w50-international-womens-leadership-programme-launching-in-europe
3. Starting out?
McKinsey Next Generation Women Leaders.
2020 Applications now open.
https://www.mckinsey.com/next-generation-women-leaders/ngwl-award
Each of these programmes offer practical, robust ways to build your skills and learn techniques which will help you navigate the 'broken rungs' or the times when the ladder feels more like a jungle gym. In my next piece I'll be tackling the books and articles which are must reads along the way.
Camilla Carson is the Executive Director of Sales and Partnerships at Black Swan Data – one of the UK's fastest growing companies. She sat on Lord Davies' 30% Club Investor Committee and has spoken and written extensively on finance & diversity for the Institute of Directors, EY Women in Leadership and GQ Magazine, to name a few. She contributes to the House of Commons All Party Parliamentary Group on Women and Work and mentors female led startups.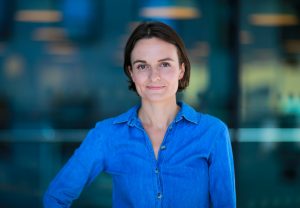 'This early inequality has a long-term impact on the talent pipeline. Since men significantly outnumber women at the manager level, there are significantly fewer women to hire or promote to senior managers. The number of women decreases at every subsequent level. So even as hiring and promotion rates improve for women at senior levels, women as a whole can never catch up.' McKinsey, 2019 Sources:
https://www.mckinsey.com/featured-insights/gender-equality/women-in-the-workplace-2019
https://30percentclub.org/