After a busy few months of planning, designing, writing, refining and testing, we're delighted to reveal our bold new website and brand identity. So, why the change, you may be wondering? Well, a lot has changed in the eight years since we set-up Black Swan Data. We've fast become a leading player in the consumer research and everything we do needs to reflect this. We've grown as a business and need a grown up brand that better tells our story and reflects how we're way ahead of the curve in this industry.
The Swan
We started with our Swan. If you don't already know, our name came from a common expression in 16
th
century London as a statement of impossibility. Londoners had only ever seen white swans. A black swan was believed to be an impossibility. However, when Londoners inadvertently discovered black Swans in Australia this challenged their long held assumption and changed the perception of swans forever. Black Swan Data was founded on a belief that brands can make better use of data to help not only avoid 'black swan moments' in your own category, but anticipate them and mould them to your advantage. But today, in a world of Swans, our old logo was falling short. It didn't stand out or speak to our values. But see how our new logo perfectly embodies who we are.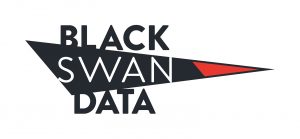 It's tech-first, fast and precise. It's confident, disruptive and provocative. And it's ambitious, aligning with our ambition to become the global leader in predicting consumer behaviour using social data. We've also made our Swan dynamic, so it can live and thrive in a world of immense human data. As the new shield for our business, it's something we are all proud to stand behind.
The data
When we started Black Swan Data we had a bold mission: to find a better way to help businesses and brands harness the mass of data available to them. Through our new, modern visual identity we bring clarity, focus and precision to the noise of Social data. Our flexible 'Bevvy' device, which is the collective name for a group of swans, visualises how we do this.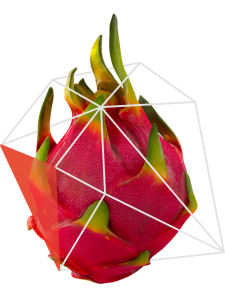 And we represent human data in all its messy, confusing glory with unique, organic spherical forms. As well as this totally new look, we've completely rethought the structure of the website to make things slicker and easier to navigate. All these elements combined are how we're putting a stake in the ground, to rebrand Black Swan Data as an instantly recognisable, future-focused, tech-first company that's set apart from the competition.