Few industries have been as affected by the COVID-19 pandemic as Travel and Aviation. Almost immediately after the first diagnoses in China, large parts of the West limited or prohibited travel to the world's second largest aviation market. Global demand dipped sharply after in a domino effect from Eastern to Western markets and back again. Varying stay at home orders and enforced social distancing ensured that any immediate plans were put on hold indefinitely. This is an unprecedented event. It has shaken almost every industry to its core, including aviation, which already runs on razor-thin margins and is dependent on the movement of people. The same populations who have been ordered to shelter in place. It's going to take a lot to get us back to where we were as an industry, even more to go beyond where we were, but it needn't take a long time. For the past few weeks we've been supporting our aviation partners with insight drawn from naturally surfaced passenger conversations across news comments, blogs, reviews and social channels. As part of this support we delivered reports for 15 different global airlines in 15 consecutive days, and while the picture wasn't great, it didn't read like the extinction level event many of us feared it could be. We identified a desire from passengers to get back in the air, to travel, to take the trips they cancelled or cut short and to reignite business that is dependent on face-to-face customer interactions or trade events.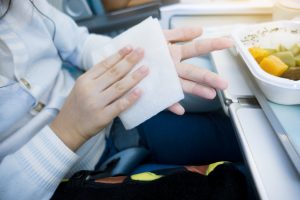 It is important to note this demand won't come back on like a light switch as soon as we emerge from our homes. The impetus is on us to get things moving, and there are a series of steps we can take as an industry to rebuild passenger confidence, even beyond the levels people had prior to the pandemic. This will require changes and a visible focus from airlines as to how they operate, but the issues passengers are concerned about are surmountable – in fact many of them were pre-existing challenges that the industry should have been tackling already. Previous transgressions that might have been overlooked prior to COVID-19, such as a sticky flight safety card or soiled inflight magazines, will no longer be tolerated. This will go far beyond safety and sanitation and will eventually encompass every passenger touchpoint. For instance, open tray meals or even free food altogether may soon be a thing of the past, contactless payment and screen to seat deliveries may well define the next phase of inflight dining and retail. Even just this transformation is going to require a change in the technology we have on most planes today. Easier payment methods and decent inventory will be hygiene factors. We'll even see change right down to the types of products we actually put on board, which in turn will drastically alter the supply chains that drive retail and food propositions we're used to today.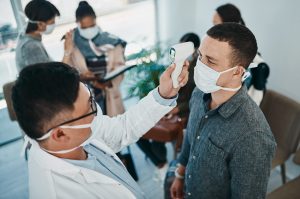 At this stage it's too early to tell how each airline will be impacted, but we can confidently say they all will be in a major way. Those that are most considered when the world takes off again will be the most effective. They will be poised to connect with customers in a way not possible before the pandemic. Customers who now know that airlines that practice simple, visible steps to place passenger well-being above the efficiencies saved from not cleaning properly, for instance, save lives. To learn more about how passengers are feeling about COVID-19, in partnership with APEX and IFSA, our aviation business, Fethr have created a Customer Sentiment Report, available to APEX members
here
, and IFSA members
here
. In this download, you'll find many similar headlines and signals that were surfaced in the 15 airline reports, as well as get a perspective on what we predict to happen next. For more information or to explore any of the above in any further detail please
get in touch
.