As we come to terms with the
artificial environment
we find ourselves in, we anxiously await for some indication of how our world will be impacted in the longer-term future. Over the last several years, leading brands have trusted our Social Prediction technology to identify the significant category growth drivers that will shape the future of their categories and beyond. These drivers range from moves to more sustainable and natural products, to an increased focus on mental health, to the proliferation of alternative lifestyles. Undoubtedly, all will be impacted by COVID-19. Some will accelerate in importance, whilst others will take a backseat (in the short term at least). Taking the example of 'naturals' – in the recent past, there has been growing momentum for products free from artificial additives and chemicals, with consumers seeking out brands with ingredients and materials tied to this macro benefit. We've seen the rise of superfoods like Açai and Goji berries packed full of antioxidants, Palo Santo and Rose Geranium for their uplifting and comforting properties in Personal Care, and growing themes like the microbiome, working with the naturally forming bacteria in the body to promote better health. However, in light of these unprecedented circumstances, the development of this driver has shifted significantly, with varied impact on different categories.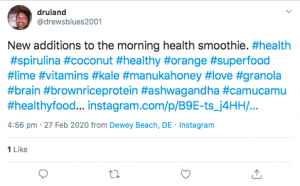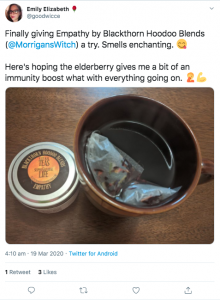 For Food and Beverage categories, the trend has accelerated, as consumers increasingly turn to superfoods and vitamin-rich ingredients to provide immunity boosting benefits. Within the Beverages category, Turmeric (+536% vs 4 weeks prior), Ashwagandha (+13,654%), and Elderberry (+7,865%) have all seen huge uplifts due to their perceived immunity boosting benefits. For brand owners, short-term tactical implications point to reinforcing immune support where relevant. In contrast, the move to naturals has slowed in Personal Care, as consumer shift to products that promise to protect against germs and bacteria (Hand Sanitizer +2,812%; Disinfectant +988%). Here, hard claims see a rebirth in the consumer conversation, as they seek products for reassuring efficacy claims, such as 'Kills 99.9% of bacteria' (+867%), and 'Kills Viruses' (+7,467%). Similarly, brand equity in trust and security (Clinically Proven +140%; Made in the USA +55%) is now a key point of difference as consumers seek reassurance. Brand owners take note - hard hitting, scientifically backed efficacy claims are currently needed in this space in order to inspire trust.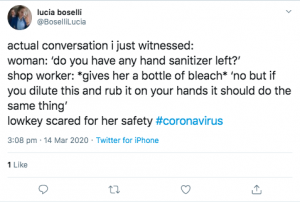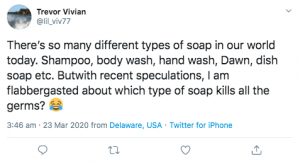 It remains too early to make reliable predictions for the long-term, but two ends of a potential outcome spectrum begin to emerge. One in which we return to our previous norms and one in which a new guard emerges. The reality will likely lie somewhere between the two and contain many nuanced components. As the conversation evolves over the coming weeks and months and we begin to move forward from COVID-19, longer-term trends will become apparent through our Social Prediction methodology. Through our blogs,
webinars
, and dedicated COVID-19 bi-weekly intelligence reporting, we'll be diving into more of our historical category drivers. We'll look to understand the impact of the pandemic on each category, changes we're seeing in consumer behavior, and start to hypothesize what this could mean in the long-term (such as new and shifting category drivers and dynamics). So, stay tuned for more updates from Black Swan on the cultural impact of COVID-19 and the implications for your categories. If there are topics of particular interest to you and your brand, or hypotheses you want us to dig into, let us know
here
!
Note: The data used in this blog was taken from our most recent COVID-19 Beacon Reports which are designed to understand category-specific shifts in consumer attitude using millions of online conversations sourced from Twitter, News Websites, Review Sites, Blogs and Forums up to 29th March 2020.