Why has lactose beer become 'a thing'?
For decades, lactose was largely on the periphery and only discussed in craft beer conversation, usually in relation to milk stouts. Now a shift is being seen and lactose is rising on the beer product agenda, with adoption in products previously considered unacceptable. So why lactose? Lactose is basically a milk sugar. But if you want the science bit, it's a disaccharide, which is a sugar composed of galactose and glucose. It makes up around 2-8% of milk by weight. While most sugars convert to alcohol during the beer making process, lactose isn't fermentable. It remains in the finished beer, giving a sweetness and creamy mouthfeel. A very complimentary tasting note for some! Now brewers are pushing the boundaries and adding the sweetness and creaminess of lactose to many other beer styles. This lactose-infused beer trend is reflected in our datasets, ranking Lactose as an ingredient as 3 out of 410 products for future growth potential within the US Beer and Hard Cider category. The data shows no doubt of its rise in popularity - 12.26k conversations with 30% YoY growth - clearly a significant trend within the Alcohol space.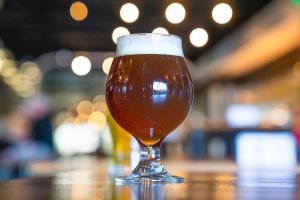 Why is it growing?
To really understand why consumers are preferring locally sourced beers and ciders, we need to look beyond the data and see what factors are driving its growth. 1.
Inventive new products
As brewers look to find increasingly inventive ways to reimagine craft beer styles, the relatively recent addition of Lactose to craft brewing is enabling them to really push the boundaries. Lactose is being added to new types of beer, most notably IPA's, with the creation of the popular, creamy and sweet Milkshake IPA (independently ranking as number 1 of 143 US products for future growth potential in our dataset).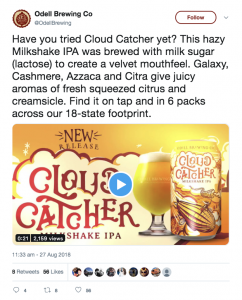 Milkshake IPAs are shaking up the traditional New England IPAs and driving the movement of creamier, lactose-infused beers. They bring together popular elements that craft beer fans love about New England IPAs, with their hazy appearance, subtle bitterness, and juicy hop aromas. Yet with the addition of Lactose, the ales take on a new, full-bodied and velvety texture. By pumping up the volume on fruit additions, unfermentable sugars, and associated ingredients such as vanilla, brewers create a creamy, full-bodied texture and bold opacity akin to a milkshake.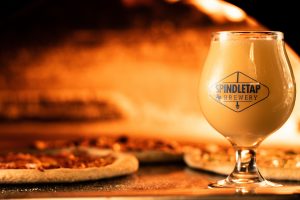 2.
Innovative flavor pairings
Today's consumers love choice and new and unusual flavour combinations. Alongside the development of new product formats, the introduction of the sweeter notes from Lactose has allowed brewers to experiment with new and innovative flavours, including the likes of Dragonfruit, Pineapple, and Mango. For example, Milkshake IPAs come in a wide variety of flavours usually associated with milkshakes and smoothies, ranging from fruity to creamy and indulgent vanilla and chocolate. Stouts & Porters experimented with these back in 1920. Whilst not a new product, consumers are calling out Desnoes & Geddes' Dragon Stout for its caramel and dark brown sugar flavours, and chocolatey undertones.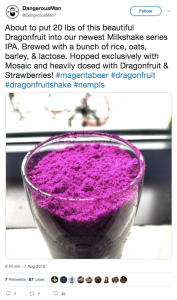 3.
Just another additive?
While the use of Lactose has been largely welcomed, the concept isn't for everyone. For beer 'purists', the innovation and experimentation is a step too far. Some consumers believe that the added sweetness and flavour pairing take away the true hoppiness of the beers they know and love. And of course, for those who are intolerant, it's a no go. Unless you live near the city of Edina, where Minneapolis' Fair State Co-op has created a coconut and vanilla flavoured vegan Milkshake IPA called Cake Drinker just for its residents. Equally though, as the vegan and flexitarian macro trends continue to surge, it's likely more brewers will look to emulate this product as a dairy alternative for those still looking for their creamy beverage fix. So rather than a limitation on consumption due to dietary requirements, it looks to mean even further diversification and choice. Much to the distaste of craft beer purists…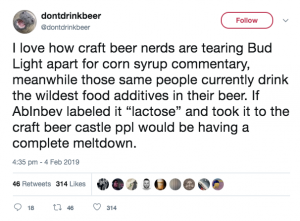 Refreshing Beer and Hard Ciders
It's clear that Lactose-infused beers offer exciting opportunities for breweries to innovate across both texture and flavour. But what else is happening within the Beer and Cider category? In our
US Beer and Hard Cider report
we dive into the current success of Craft Beers, Pale Ales, IPAs and Hard Ciders. And for manufacturers within the Lager category, you'll discover key learnings and shifts in consumer behaviours that can be exploited to help revitalise this stagnating space.