The Local Hype
Today's consumers are increasingly seeking out locally sourced products, regional foods and ingredients. Indeed for many, the 'local' label is a stronger pull than 'organic'. Particularly within the craft beer and cider space, the influence of this trend is making an impact. Our datasets shows 'locally sourced' with a ranking of 30 out of 150 themes for future growth potential within the US Beer and Hard Cider category. And with 7,840k conversations and 3% YoY growth, it's clearly gaining traction and securing importance in the consumer's mind.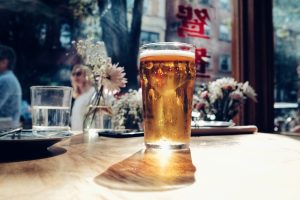 What's driving the trend?
To really understand why consumers are preferring locally sourced beers, we need to look beyond the data into the consumer conversation - most volumes and unbiased online, through Social media.
It's regional
Adding the word 'craft' to a beer or cider is simply not enough anymore. Consumers want to know that the product they are drinking genuinely is craft. Where does the beer come from? What are its ingredients? What's the story behind it? Does it embody the character of their local environment? Locally sourced products allow consumers to truly buy into authentic methods, recipes and regional flavours. Whether that be a local English heritage hard cider, or experiencing the craftsmanship and traditions of other locations, for example a Mexican lager. More and more breweries are responding to this demand by using locally sourced ingredients and embedding themselves in the communities where they're based.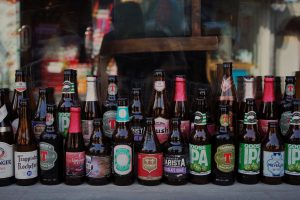 Community spirit
Locally sourced beers and ciders offer a way to bring the local community together, and can create a sense of society at local breweries, bars, and food and drink festivals. This goes a long way to strengthen a consumer's connection with their local breweries. They want to feel that their purchase decisions have an impact on their own community or other communities in need. Interestingly, in the US, there's evidence to show that brewery tap rooms are taking over from coffee shops as the new 'third place' – a place of social importance outside of work and home. Many are family-friendly and offer everything from yoga classes and live music to games nights. They're a great example of the role local breweries are starting to play within their communities. A yearning to reconnect with the local environment can also be seen as an antidote to our increasingly digital lives.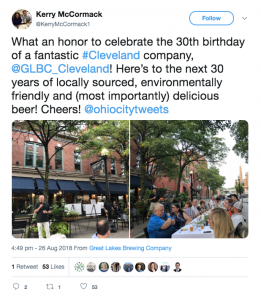 A greener choice
Consumers are switched on to the fact that produce grown closer to home means less carbon emissions. As well as a positive impact on the environment, these ingredients will also be fresher and support the local economy. It's no wonder that many breweries are sourcing ingredients as ethically as possible, with some going even further. The Local Yeast Project believes that to make a truly local beer you must use local yeast. We're seeing new wild yeasts starting to emerge, enabling brewers to make beer that is uniquely their own with a new local – and even seasonal — ingredient. Others, like Hogs Back Brewery in Surrey grow their own hops on their farm, which includes an historic local variety not grown anywhere else in Europe. These innovative flavours not only tick the environmental box, but give new characteristics to their products, which is also an important purchase driver, particularly amongst millennials.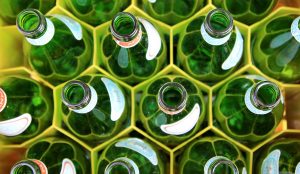 Refreshing Beer and Hard Ciders
Locally sourced beers and ciders are moving the category in a new direction. And as such, it's a key trend for breweries to pay attention to. In our
US Beer and Hard Cider report
we dive into what's happening within the Beer and Cider category, across Craft Beers, Pale Ales, IPAs and Hard Cider. It's a must-read for Lager manufacturers looking to exploit shifts in consumer behaviours that may help revitalise the stagnating Lager category.