What is non-alcoholic beer?
While the name suggests zero percent alcohol, this isn't strictly true; the product term includes any beer with less than 0.5% alcohol content - so its effect is zero. The aim is to reproduce the taste of beer without its inebriating effects. Traditionally, an unvaried product type chiefly spanning lager, the 'lo and no' trend is now starting to impact other beer types, such as ales and wheat beers while improving non-alcoholic lager quality too. In 2018, sales of non-alcoholic and low alcohol beer rose by 38% compared to 2017. Indeed, 2018 was the best in a decade for Heineken, the world's second-largest beer maker. One of the big drivers for this was its alcohol-free Heineken 0.0, which launched in 2017, and is now seeing rocketing sales. Although non-alcoholic beers still only make up just 5% of beer volume sold worldwide, the category has grown at 3.9% on average for the past 5 years compared with 0.2% for traditional beer. This growth is clearly evident within our datatsets too. Our proprietary tool, Trendscope ranks non-alcoholic beer 4 out of 150 themes for future growth potential within the US Beer and Hard Cider category, with 21,320 conversations and 14% YoY growth. Clearly a trend on the rise and one not to ignore.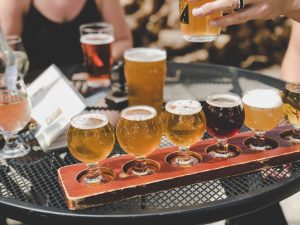 Why are non-alcoholic beers on the rise?
Clearly our datasets and statistics are showing 'non-alcoholic beer' as a key macro theme. To demonstrate this and get the bigger picture of this growing trend, we need to understand the conversations that are driving it and why there is a thirst for beer without alcohol. 1.
Fuller, more authentic flavours
Alcoholic beers, from lagers to ales, have always been wide ranging in flavour. With that comes the same expectations for its non-alcoholic counterpart, which have instead been typically recognised as weak and lack-lustre. Now though, with a new raft of non-alcoholic product types emerging, the conversation is shifting. Brands like Heineken and Molson Coors are responding to the demand for 0% products, fuelling the conversation with releases of no-alcohol versions of consumer favourites. For example, Heineken spent a lot of research and resources crafting what many consumers are seeing as the best available alcohol-free lager on the market. Heineken use the same fermentation process and natural ingredients, then the alcohol is gently removed. In blind tasting, its taste and drinkability has made it hard to tell the original Heineken and Heineken 0.0 apart. As well as authenticity, more flavoursome offerings are being brought to consumers with the likes of WellBeing Brewing Company's Heavenly Body craft ale. They are solely dedicated to offering great tasting craft beers of all varieties, styles and seasonal tastes, without the alcohol.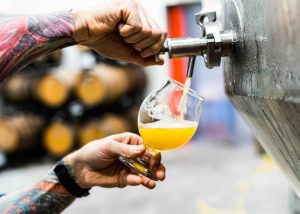 2.
Catering to a new generation
Younger generations, particularly Gen Z, are more health conscious and consuming less alcohol than earlier generations, or even rejecting alcohol altogether. A 
2018 report from Berenberg Research
 found that respondents in their teens and early 20s were drinking over 20% less per capita than millennials, who drank less than both baby boomers and Gen Xers, when at the same age. One of the reasons is concern over the long-term effects of drinking and links to chronic illness and varying cancers. Today's youth are equally concerned by the short-term, wanting to enjoy the social element of drinking without the hangover that follows. It's even been suggested that there are certain health benefits of non-alcoholic beers due to their phenol content, pointing to its high consumption levels by Olympians at the 2018 Winter Olympics. But another reason is the culture of social media surveillance, with younger generations fearing the evidence of being drunk shared on Snapchat, Instagram of Facebook. Now brewers are responding to these generational shifts with non-alcoholic offerings that will cater to the next cohort of consumers.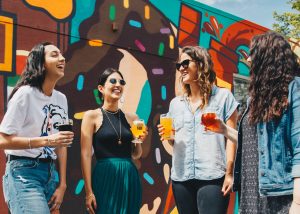 3.
Other active ingredients
Consumers are increasingly looking to other active ingredients for the social lubrication and relaxation of alcohol. This taps into another macro trend: CBD. With so many perceived health benefits, including pain relief, preventing dementia and anti-inflammatory, it's no surprise that CBD is booming. Now, as well as non-alcoholic beverages like CBD lattes and smoothies gaining in popularity, we're also seeing the two trends converge with the emergence of alcohol-free beers infused with CBD. In the Beer & Cider category, Hemp is ranked #11 in our datasets for future growth potential. As the CBD industry alone is estimated to be worth up to $2.2bn by 2020, this is a fertile area of growth for non-alcoholic beer.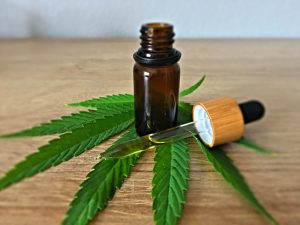 The changing landscape
It's clear that non-alcoholic beers are part of an evolving and changing landscape within the Beer space and there are opportunities for innovation here. But what else is happening within the Beer and Hard Cider category? What other trends are emerging or growing? What about the stagnating Lager category? Read our
US Beer and Hard Cider 
report to discover the current climate for Craft Beers, Pale Ales, IPAs and Hard Ciders. You'll take away key learnings and the shifts in consumer behaviours that can be exploited to help boost innovation within both the No Alcohol and Alcohol space.